Skip to Content
Hotel Safes & Key Cabinets
Secure Your Guests' Belongings With Hotel Safes
Maximum Lock & Security is a well known and widely respected Locksmith company serving Surrey, BC and the surrounding communities. Hotel safes and key cabinets are two of our specialties. We know how important it is for hotels to provide amenities to their guests. More importantly, we know how valuable their security is to them. Just like you, we want to provide security and safety. If your guests want a place to store valuables during their stay, then a high quality safe is the best route. We provide them. Get in touch with our team today.
The Benefits Of In-Room Hotel Safes
At Maximum Lock & Security, we care about our customers as much as they care about theirs. The hospitality industry is all about providing amenities and comfort to your clients. We can help with that. Our locksmiths have years of experience and understand security concerns. Our hotel safes and key cabinets pass a series of strict standards before we supply them to hotels. We want to ensure we are providing a high-quality product. The benefits of hotel safes are clear:
Increased Guest Happiness
In-room safes increase customer satisfaction in your hotel. That is invaluable and undeniable. Not only does having these safes help you make your guests feel confident in the security of your business, but they also show that you are willing to go out of your way to provide a seamless experience for your clients. Hotels that have in-home safes and key cabinets are much more likely to have higher ratings in consumer rating sites like Travel Advisor.
Ease of Storage
We can sell hotel safes that will streamline the process of guests storing their valuables. Instead of waiting in a long line to store their belongings in a safe located somewhere else in the hotel, they can do so at their convenience in their room. For many guests, this makes it easier for them and makes the process more trustworthy.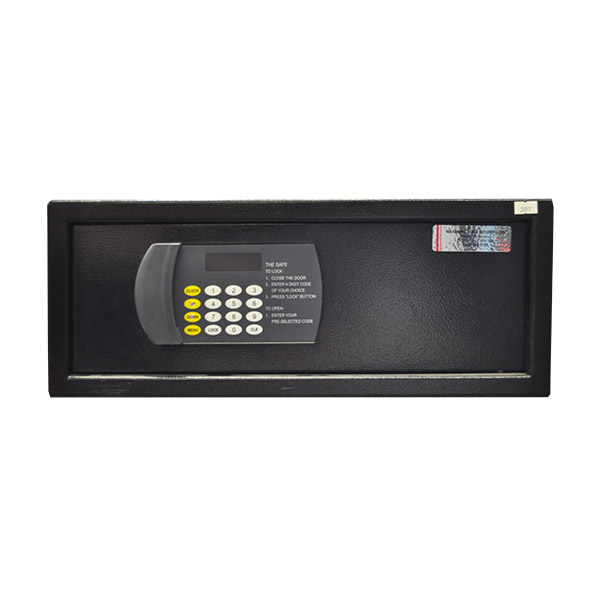 Why Choose Maximum Lock & Security
We founded our company in 1984, focusing on more traditional locksmith services. But over the years, we have grown our company into the versatile, well-respected name we are today. We realized the importance of diversifying our offerings and worked hard to do so. Today, we offer a wide range of safes – all on display at our showroom. We encourage you to visit us today to speak with one of our sales associates. They can help you decide which safe is best for your hotel.
Contact Maximum Lock & Security Today
At Maximum Lock & Security, we offer more than hotel safes and key cabinets. Our safe department is versatile and far-reaching. Practically anything you can imagine, we offer. We look forward to serving you and helping you maintain a high standard of excellence in your hotel. Contact us today to get started.
Need A Safe? Call Us To Find You The Right One