Skip to Content
Delta & North Delta Locksmith
Delta & North Delta Locksmiths
Mobile locksmith services for commercial and residential properties in Delta and North Delta, BC. Lock and key changes, security hardware & safes installed. Delta & North Delta's best locksmiths with 32 years of working with Delta homeowners and businesses. A+ BBB Rating, Fulltime locksmiths & our mobile locksmith trucks are fully stocked with every kind of lock for doors, windows, mobile key cutting and security equipment installation.
Best Locksmith in Delta & North Delta – 7 Times!
Delta & Delta North's Local Locksmith
13381 72 Ave.
Surrey, BC V3W 2N5
Monday: 8:30 AM – 5:30 PM
Tuesday: 8:30 AM – 5:30 PM
Wednesday: 8:30 AM – 5:30 PM
Thursday: 8:30 AM – 5:30 PM
Friday: 8:30 AM – 5:30 PM
Call Now, We'll Be Right There!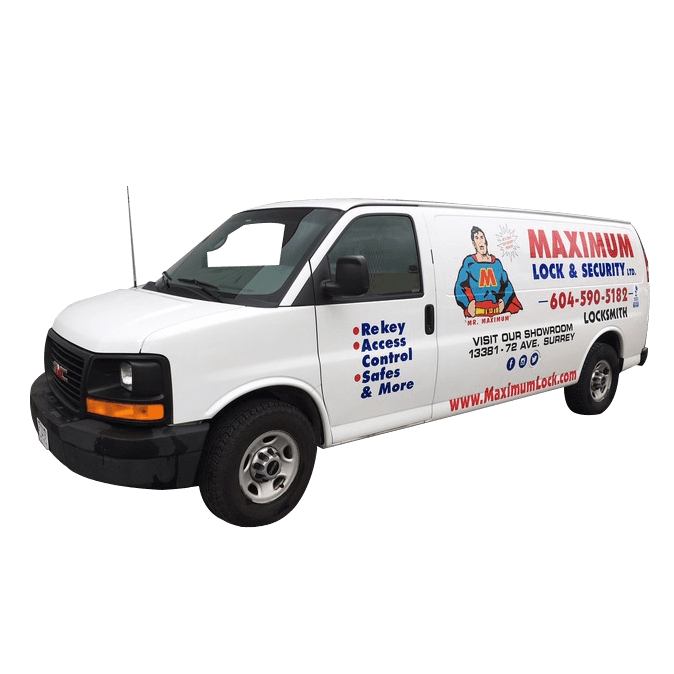 Delta & North Delta Mobile Locksmiths
Commercial, Industrial & Residential Mobile Locksmith Services
Delta is only a couple of kms from our locksmith store, one of our certified, professional, local locksmiths can attend your home or business, with our fully stocked mobile locksmith truck. Our Locksmiths can help you protect your home or business from property crime, burglary, home invasion, smash & grabs, employee theft and opportunity thieves.
Our Mobile Locksmiths offer a free security assessment of your Delta or North Delta home or business with any mobile service call.
Don't wait till it's too late, call today!
Locksmith Services In Delta & North Delta
Keys Cut: Regular, High Security, Automotive
Deadbolt and Entrance Lock Installation
High-Security Locks Supplied and Installed
Locks Rekeyed and Master Keyed
Bump Proof Locks
Patio Door Locks
Mail Box Locks Replaced or Opened
Mail Box Reinforcement
Door Frame Repair and Door Reinforcement
Security Guard Plates & Astragals Installed
Lockout Service: House, Apartment, or Condo
Electric Strikes Supplied & Installed
Electronic & Mechanical Access Control
High-Security Deadbolt Locks, Supplied and Installed
Extract Broken Keys From Locks
Door Replacement, Door & Frame Reinforcement
Safes Sold, Combinations Changed & Serviced
Safes Opened, Repaired, & Moved
Safe Electronic Locks or Time Locks Supplied & Installed
Commercial Door Grills
High-Security Padlocks, Combination Locks & Keyed Locks
My business in North Delta had been broken into numerous times, each time our business was closed for a day and my insurance deductible was increased. I decided to take a more proactive approach and called Maximum lock to help us secure our shop and install a good used safely. There have been a couple of attempts since, but am pleased to say the damage was only cosmetic.

I would rather spend money on your service than give it to the crooks several times a year.